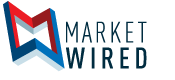 Goodfood Market Corp. Subscriber Count up 35% Quarter Over Quarter
/EINPresswire.com/ -- MONTREAL, QUEBEC--(Marketwired - Sep 13, 2017) - Goodfood Market Corp. ("Goodfood" or "the Company") (TSX:FOOD) announced today its active subscriber base reached 31,000 at the end of the fourth quarter ending August 31, 2017, representing an increase of 9,000 active subscribers or 35% over the May 31, 2017 quarter end and increase of 840% over the August 31, 2016 quarter end. The increase in subscribers is mainly attributable to effective marketing efforts.
"We are pleased with this strong quarterly subscriber growth in what is traditionnally our slowest quarter because of the summer vacation period. This is a testament to both the high quality of our products and our consistent efforts to expand our visibility and reach within the Canadian market. Goodfood's priority is to accomodate the rapid growth of the Canadian meal kit industry by making our products available to even more Canadian households," said Jonathan Ferrari, Chief Executive Officer of Goodfood Market Corp.
About Goodfood
Goodfood is Canada's leading meal kit company, delivering fresh ingredients that make it easy for subscribers to prepare delicious meals at home every week. Goodfood's objective is to take the hassle out of cooking, leaving subscribers with the fun part - cooking, sharing with family and eating. Subscribers select their favorite recipes from a variety of original dishes online. The Company prepares a personalized box of fresh ingredients and delivers it to the subscriber's doorstep with easy step-by-step instructions. Headquartered in Montréal, Canada, Goodfood had 31,000 active subscribers as of August 31, 2017. www.makegoodfood.ca
Powered by